Warhammer 40k, maybe you can describe the setting itself best with one word, as the ultimate Dystopia. 41st millenium and humankind had gained a lot in technology over the time but even more have they forgotten. If you're not familiar with the setting, I'm sure you find 1001 pages like the wh and wh40k lexicanum. Dark Heresy, published by Fantasy Flight Games is an approach to roleplaying in this dark setting. Now let's have a look at how our playtest ran:
Initial position
At the very basis we had three players and the dungeon master for the first session and we started off with two of us familiar with the setting and two of us who had not heard a lot more than the sheer existence. As a dungeon master I would recommend strongly that you go through the Dark Heresy rulebook which gives you a very good idea of the world and setting and introduce your players with your version of it. That's how Tom, our dungeon master, started off into the game yesterday and he did an astounding job that captivated us from the very beginning.
Once you know a bit about inquisition, the various orders, what Space Marines and Inquisitors are for and tend to be like you get very quickly into the game, for the first session this still means you have the hurdle of character generation before you, but fear not – this is quite easy and fast.
Character Generation
For character generation you start off selecting a region where you come from your options ranging from overpopulated hive-worlds to wild and bestial feral worlds, standard imperial worlds to void born. This list is adapted in the DH players handbook with a few more options but for 95% of your games these four should do it as they already give you quite a few options, differentiations and distinctive pros and cons. Read more
Put your music player on shuffle.
Press forward for each question.
Use the song title as the answer to the question.
No cheating! (This is really funny and often quite true).
Repost this as what your music says about you.
There are these special characters in the life of a roleplaying-gamer. When you first play them you know they are so very enjoyable, when you share them they're almost everytime good for some smiles or laughter and you know you're going to have some fun even before the adventure really starts… Talarian (black) circle mage of Waterdeep is one of those characters, when I created him he was just another wizard, I played around and tried to find something that felt right, I concentrated on making him a summoner, switched from Wizard to Sorcerer, enjoyed the thought of an Eldritch Knight even more and voilà , it started to feel just right.

Yesterday it was Martin's PathfinderRPG debut as a dungeon master and when I try to describe it, I end up with one word: Impressive. Because his story was quite sophisticated, because his descriptions were quite in-depth, and mainly because I did not expect him to find such a very successful combination of story, fun, descriptions, player-integration and (again, because it was a lot of) fun; but he did find it. Furthermore it was an excellent gathering of players in one evening to remember.

Talarian, black robe of the waterdeep circle
Day 41 of the cross-breed study.
While my colleagues are still hesitating on the new calling, I am a step ahead. I've found a rare cross-breed of giant cockroachs and giant grasshoppers whose excrements are showing positive effects on the calling itself. I've convinced my near-sighted colleagues that I've retreated from this most valuable of studies and am currently working on a bat-dung replacement for their all-beloved fireballs. Fools, they can not see their mistake. The noble Duernatar has helped me greatly in locating these cross-breeds at the very watersides of the moon-sea. Shortly after I've taken two of those precious teleport-scrolls and started my journey, but there it started – everything was to go a little wrong…
Somewhere I might be meant to be but did not mean to be
"Talarian, Master Talarian?", a young, almost childish voice woke me from the teleportal statis, after effects – Read more
The Imaginations of Doctor Parnassus,
maybe to be subtitled with "in memorial Heath Ledger" was yesterday's pre-premiere at our local cinema and I was curious.
I started headfirst into the movie, only having a (very) rough idea of what this all was about, feeling quite comfortable with the german translation of the title which hinted a relation of sorts with Doctor Caligari… Terry Gilliams newest project is weird and reminds of a strange combination of Alice in Wonderland (which is not yet out) and Goethe's masterpiece Faust. The film very much profits from the ingenious performance of Tom Waits as Mr Nick (aka the Devil himself). What at first appears as an approach full of humor is one of tragedy.
The Imaginations of Doctor Parnassus are wonderful and inspiring, they are an approach to storytelling and to dreaming. They speak of change and danger and are translated with a lot of love and passion behind every single picture. I very much like the Heath Ledger part in it with the perspective of change and the three replacements of Heath in those imaginations. (Farell, Law and Depp)
For my part, I couldn't get warm with Lily Cole, mainly due to her ever-child appearance, though her role fits very good in… Andrew Garfield on his part was a troublesome tragic, at times a bit annoying but playing perfectly the role of the one in love who just can't get out of this all…
All in all, the movie was good, very thoughful and dramatic. The pictures were wonderful and inspiring. The end is a little disappointing and some parts just could have been improved in my view. Still, I would give Mr Plummer for his very heart-warming Parnassus a 6 of 10 points. With a recommendation for all friends of tragic fantasy (in this case you would probably give 8/10).
…or – howto improve your combat experience
It's probably 15 years ago, when we played a lot of games after school and on weekends. Back then we were pretty inexperienced and it was a different – drive. When I was younger, I think most of us were powermongers in one or more ways. Mostly it was great to beat the evil guys (sometimes it wasn't necessary to have them being evil at all) and the more damage you made, the better it was.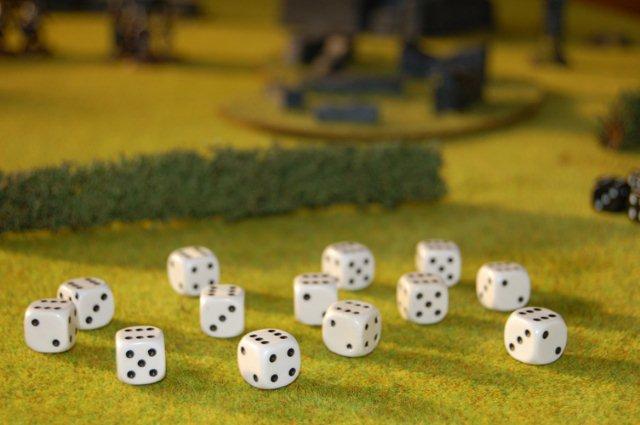 Things are constantly changing and – hopefully – improving. It's basically still about having options and achieving something together, but the game-mechanics are getting more and more in the background, as long as the general feeling of a working game-mechanic is present. It's about telling the story with the utmost possible imagination level. As a dungeon master you've to prepare a lot and be prepared for most possiblities. Combat is, in most gaming rounds, an essential part, it's some kind of highlight in the game. Now this is about improving the overall gaming experience for you with a few ideas that we're working on or have been working on for a decade now. Read more
Playing dungeon master in roleplaying games on a regular base is something that will take you from the lowest depths of the Abyss, Baator, Hell, Hades and the Grey Wastes of Gehenna right to the top of Mount Celestia, the Heavens, Arcadia and all the other planes you can, or can not (yet) think of. What is the point of this?
Well, I think you should see it as a mirror to a gamers soul. To his inner beliefs and this leads sometimes to extended reflection on his beliefs, fears, needs and wishes. To my very self, this is a positive thing, a fortunate activity and especially fortunate since you don't face everything at once and nothing of it (during the game) directly. It's a workaround with a lot of interaction, to experience, toying around with fundaments of your – self.
The most pictographic approach usually can be found within the hells, no matter what name they might carry. What comes to your mind when you think about devils? What comes to your mind when you think about demons? I'll tell you what my imagination tells me about it.
It's been a while since the last update of this blog. I guess it was more like a vacation from writing and focussing on other things. When blogging became more of a necessity than actual fun, I thought it was a good time to make a full-stop.
With my sundaily gaming group things are going quite well. Quite well? Yes, it's still improvable especially when it comes to focussing on goals. As a matter of fact this blog entry is for reflection but I hope there are some gamemasters out there who can use this for their personal benefit.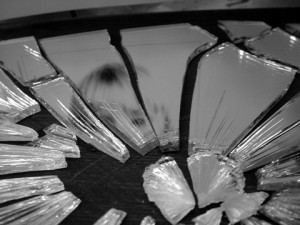 Yesterday's gaming afternoon started with the usual player's recap, in my point of view one precious developement to have everyone at the table remember what happened last and since this is done together by all players it really helps to get the feel back where we last stopped. Where did we stop? Well, over time our little gaming group has grown into quite experienced characters in the world. Every character that participated for more than a few evenings has some kind of reputation or title, it isn't always the best reputation but "there is no bad  publicity", is there?
Our gaming group currently consists of 6 players: Read more
In the recent games in which I had the joyful part of dungeon mastering, I've had feedback of too many choices, too many opportunities and not enough direct linear goals (milestones) to achieve. Giving this a little thought it turns out to be a very basic necessity for many gaming groups and might be something you want to have a more in depth thought about when designing your games. (As I most likely will from now onwards, depending on my gaming group).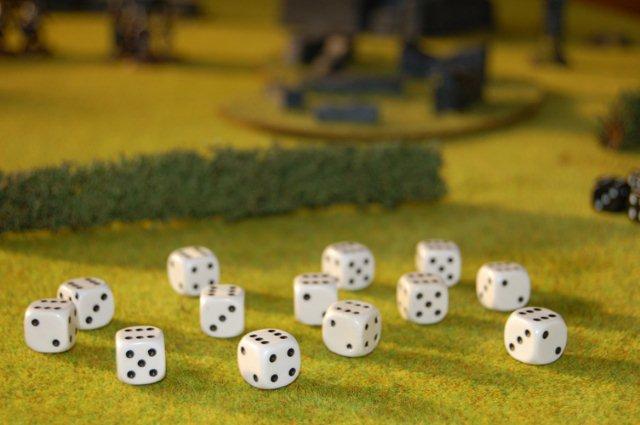 Factors
In the process of writing this entry I've seen an influence in terms of what you should focus on and this single influencing factor is – your party. The gaming group…
Driver
Players that focus on giving your game their unique fingerprint.
Since I consider my style derived more from this category, I'll describe what I like best and where I see the dangers of this type. Driving players will make sure your game, no matter how little you actually prepared, will hardly ever get boring. They will do their best to integrate their characters into the game and will pick a path they like best – anytime – rely on it. The downsides of drivers are, they might be going straight against your preparations and plans, since they tend to have a good idea where they want to take your whole party, it is usually best to make sure their plans are similiar to yours. I guess a table of drivers will give any DM a hard time, unless he's really taken some time before play and knows exactly who's up to what.
Driven
Players that are pulled through the game.
Driven like the concept of a more or less linear game. Read more
A nice concept you might want to try…
With Roman and Thomas we got two dungeon masters that started working on a greater plan, the three of us decided to start a few simultaneous story-lines interwoven with each other, some characters knowing a few from the other group, maybe interchanging them from time to time.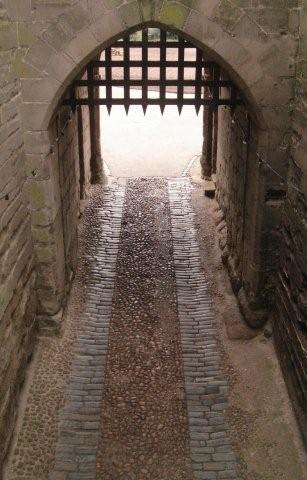 (Though they are all played by very much the same players) We're trying to create a dense setting and put as much information of the world over to all players involved. (Meanwhile I've   the honor to dungeon-master another part of the whole and I guess at least Andrea will try her best, as well, so we got everyone involved to get the maximum out of our setting). But let me tell you a little of our experience so far, what pros and cons I did experience with my two characters in this, I could learn quite a bit in a few sessions to improve as player and dm alike. Let's hope you like the idea since I really enjoyed it that far.
When it comes to character creation I'm always facing severe problems to make decisions in this regard, you might know that yourself, first I favor wizards over everything else, secondly I have a very strong affection to complex concepts that are either capable of leadership or influence the course of an adventure. For me it is important to have a strong background on characters and I really love to interweave my story with those of other players. (I tend not to keep any information from fellow players doing so).
With our new concept of multiple-concepts we experience a few upsides and downsides. The main advantage is you can contribute a lot to the storyline with your characters and don't have to focus on one plotline. While this is very positive – I would say the strongest and best factor is the players get to play different roles. Something usually only dungeon masters do for a longer time period. They get to get different perspectives onto the same plotline and see that actions may influence the world they are in.
The main downside of this project so far is the fluctuation is also causing troubles with the main-storylines since motivated characters for one plotline are substituted during the game and together with (our) basic player fluctuation this has caused some concern and problems of late.  Secondly it is more of a challenge to seperate in-game knowledge and out-game knowledge from player to their characters.
Quick-Fazit: We've enjoyed this game so far, while we're rather new at this approach, it is some fresh wind and obviously gets some players closer to playing Dungeon Master (hey, we've a few "applications in line" for DM'ing a few sessions). Together with the hot-seat DM this is a constant fun-providing factor for the gaming group at the moment, and I' really happy the way it works out.
If you missed part 1 & 2 of this story, I recommend reading it – after all it's an adventure writeup.
Rashemen and beyond (Session 9/ 4) – you're reading it right now.
another session is past, and I have to admit it is one kind of session, I hardly will miss. From the players and my personal side it wasn't bad, actually it was very ingame heavy and a lot of character interaction that made a sweet sunday evening for all of us. Though everything was very different than planned and it was a session that shaped the rpg-sessions to come probably quite heavily. In all games we ran we had some limited amount of player fluctuation, but our unique approach to take care of this now heavily interacted with my hobby of ending sessions inmidst of some action. Last time ended with Daec having acquired, *cough* a seemingly mighty book, bound in flawless and marvellous blue leather and sealed shut. With Daec knowing what he had to do, or what he should try to do, I was relying heavily on what came next – the appearance of an Inevitable hunting the former owner of this book and an infamous red wizard appearing in the tavern. This is where we ended, it just did give us some problems when Read more