Allgemeines
Einiges an Zeit ist vergangen, vielleicht ist es wieder Zeit zu bloggen. Viele Gedanken die sich ansammeln. Einige Hobbies die Zeit verschlingen. Was hat sich getan? Die Katzen haben einen neuen Kratzbaum bekommen. Die drei bedeuten mir alles. Mir wird das Tag für Tag mehr bewusst. Apropos Freizeitbeschäftigungen. ich hab mir ein paar neue Objektive gegönnt (2 davon kommen hoffentlich morgen via Post hier an) für meine Sony Alpha 350 gibt's ein Minolta 50mm/1.4, ein Minolta 100mm/2.8 und ein neues Tamron 18-200mm/3.5-6.3 als Allrounder (für 150 statt 500 T€uro war es das definitiv wert). Mein Urlaub neigt sich schneller zu Ende als ich es wahrhaben will. Dexter, Breaking Bad und die eine oder True Blood zählen zu den Serien die es schaffen an den Fernseher zu binden.
Spielereien
Rollenspiele sind nach wie vor ein wichtiges Hobby für mich. Derzeit plagt mich etwas die Vorbereitung zu einer Highlevel Kampagne, ich finde zu selten die Muse dafür mich in den Welten zu bewegen. "Zocken" am PC hat derzeit wieder eine dominante Rolle meiner Zeitgestaltung – wenig Nachdenken, Sehr gespannt bin ich wielange ich die Fitnesscenter Vorsätze halten kann – 2 bis 3 mal pro Woche sollten es sein. Bislang funktioniert das mit Ausnahme der Weihnachtswoche sehr gut (übererfüllt) aber auch hier nagt die Motivation spätestens wenn die Arbeit wieder beginnt. Die Wii leidet abseits von (raren) Besuchen meines Cousins an Verstaubungssyndromen, die PS3 dient primär als Streaming-Client für die nach wie vor nicht vollständig digitalisierte DVD-Sammlung. Ich bin noch nicht 'mal dazugekommen meine DVD's zu zählen – geschweigedem zu archivieren.
Arbeit
Arbeit, zuviel – fast zumindest. Qualitätsmanagement ist trocken, findet aber noch weniger mögliche Umsetzung meinem Zeitplan als notwendig oder geplant wäre. Anwendungstechnik wird fast täglich mehr Arbeit, sie ist spannend und abwechslungsreich aber mittlerweile alleine nicht mehr zu bewerkstelligen. Neue Leute braucht man und die Bewerbungsgespräche sind für mich persönlich Belastungstests.  Es ist die Herausforderung im Geschäftsleben über das Schicksal von Menschen mit zu entscheiden. Man trifft die Entscheidung aus persönlichen Gründen, aus professionellen Gründen – aufgrund von Qualifikation und Sympathie. Es macht keinen Spaß, aber es ist die Aufgabe die mir motivationsseitig sehr viel Auftrieb gibt. Keiner muss mich zweimal bitten dafür mehr Zeit aufzuwenden. Es sind die Wochen wo "sleep is overrated" eine andere Bedeutung erhält.
Zukunft
Pläne für 2011? Wie's aussieht geht's einmal nach Berlin (Cousine meiner Freundin besuchen, ein paar Tage im Sommer), ich hoffe wir schaffen 'ne Motorradtour, bezweifle das allerdings noch – für mich persönlich wichtiger ist, dass ich wieder auf meine Susi aufsteige – ich hab 2010 pausiert, der Unfall Ende 2009 hat mir mehr zugesetzt als ich gedacht hätte. Rollenspielrunden aufrechterhalten – ich werde generell versuchen den Kontakt zu allen lieben Leuten zu halten. Mal sehen was 2011 zu bieten hat. Ich wünsche allen, dass 2011 das beste Jahr wird – in dem alle Wünsche in Erfüllung gehen werden.
–
TheLemming
PS: Achso, bloggen sollte ich 2011 auch mehr ;-).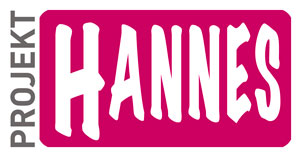 Project Hannes.
Ok now you're waiting for some explainations, first of all – I apologize since this blog is mainly (90%) in english and I have the strong feeling more people are able to understand what I write here, when I do it in english, I'll carry on with this… Project Hannes was started by Voodoosheep, who sent his dear friend Hannes, the sheep onto a journey to find the center of the blogosphere. Since my dear girlfriend Jinxx, headmistress of the Vienna Writer Blog volunteered to offer a nice place to stay to Hannes, I accepted her proposal to show him a bit of my world. You should understand that we're quite different in some of our areas of interest. So when we returned yesterday evening (that's a lie, it was morning – honestly!) after a night at the ball… it was an easy decision to show the sheep something different. Something of my very personal world – something from a roleplaying player's part of this world ;-).
We started introducing all players to Hannes. Traditionally we always had the company of Loki (aka Heavy Metal Sheep aka Black Sheep of Doom) at most of our roleplaying sessions, but lately Lori and Loki were absent and since Hannes had enjoyed the company of James the skunk after yesterday's drinking night at the ball, both decided to join us for the roleplaying round. The big asian game-master dragon was also close-by and after a first small misunderstanding, in which the asian dragon mistook Hannes for his lunch, it looked finally like we were ready to start (without anyone missing) and – ye we did have a very nice afternoon.
Hannes started a bit directly to mess around with Jenny, not very gentleman like but I think she captivated him quite easily and both of them shared many good laughs in the afternoon to come. The same was true for Beatrix, Roman and Thomas (this afternoon's dungeon master) who shared insights and smiles. Hannes and James both were faszinated by the tabletop-approach of our first fantasy-battle, which was accompanied by a wild story in the world of Faerun, where close to the mysterious forest of Cormanthor our newly founded party was surprised by an earthquake (it was honestly a thrilling, entrailing story told by Thomas) which cracked the earth open and freed several dwarven zombies which fought long and hard against the sound and friendly guys of "Klauental" (Clawdale). Both Hannes and James helped us a great deal in keeping track of the battle and tried to improve our general battle-experience. You have no idea how happy I was, that none of our mages ever thought about using the infamous Stinking Cloud tonight.
After a long and hard battle we needed a short break, Hannes was happily emptying my tea, which had a few refills over the hours and then the sheep helped preparing a delightful Lasagne succeeded by delicious noisette-chocolate cake and while James the skunk was sound asleep and most of the human players of tonight were still occupied with the game, Hannes had emptied 7/8th of the Lasagne – only to savagely enjoy the cake afterwards.
This was followed by another thrilling battle until Hannes and James both decided it to be enough for tonight. We had our final talk at around 21:00 and decided to continue next week. We all wanted to thank Hannes for sharing the delightful afternoon with us and hope the small adventurous trip into a fantasy world was new and exciting for him.
From what Hannes told me before he finally dropped into a sound sleep tonight is, he will stay for another two days here in Korneuburg and is looking very much forward to learn to know more bloggers from the surrounding area. So I'll keep you up to date and will post some more exciting stories with Hannes in the two days to come.
it's been a while since i have given the blog some update on the style and it was really about time for a change, so far I've to admit I'm just testing a different contrast and therefore have installed a prepared theme, I'm pretty sure that the theme will change 1-2 times in the next week until I find a suitable one. sorry for any reading-inconvenience caused.
After a nice Shadowrun Session this weekend was not very gaming heavy for me, luckily there were a few updates on other sites.
E from Geeksdreamgirl has put up a nice interview with Phil the ChattyDM over here…
Looks like all the guys from over-the-great-sea are caught by the GenCon hype. I have to admit, I'm not so sure if I would really enjoy a convention like that, it's probably something every rpg gamer should dream of, and probably it's worth attending – but the fascination has (luckily) not caught me – yet.
Speaking of GenCon, I totally missed that the company behind GenCon was months ago issuing a Chapter 11, Title 11 (bankrupcy) which was reported by livingdice and purplepawn back then. I think that is what I really like about the internet even if you missed the "headlines" one day, you can catch up easily months later.
A lot of articles are coming up on the recent Gleemax failure and I start wondering if the new initiative of rpg-bloggers will be similiar to a social network and (hopefully) more successful. I'm currently thinking about joining the network – actually it will hardly do any harm and I'm definitely in for a few good reads.