In the recent games in which I had the joyful part of dungeon mastering, I've had feedback of too many choices, too many opportunities and not enough direct linear goals (milestones) to achieve. Giving this a little thought it turns out to be a very basic necessity for many gaming groups and might be something you want to have a more in depth thought about when designing your games. (As I most likely will from now onwards, depending on my gaming group).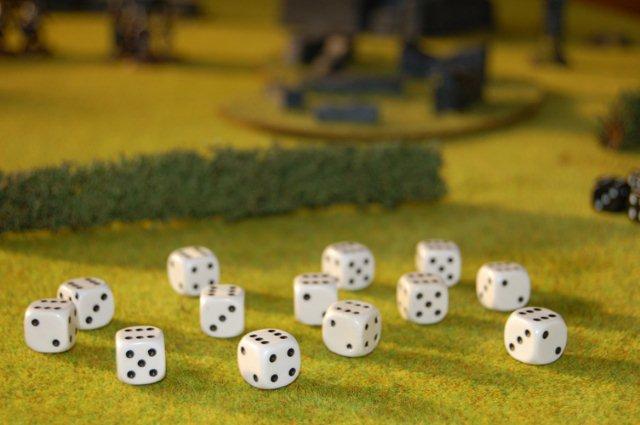 Factors
In the process of writing this entry I've seen an influence in terms of what you should focus on and this single influencing factor is – your party. The gaming group…
Driver
Players that focus on giving your game their unique fingerprint.
Since I consider my style derived more from this category, I'll describe what I like best and where I see the dangers of this type. Driving players will make sure your game, no matter how little you actually prepared, will hardly ever get boring. They will do their best to integrate their characters into the game and will pick a path they like best – anytime – rely on it. The downsides of drivers are, they might be going straight against your preparations and plans, since they tend to have a good idea where they want to take your whole party, it is usually best to make sure their plans are similiar to yours. I guess a table of drivers will give any DM a hard time, unless he's really taken some time before play and knows exactly who's up to what.
Driven
Players that are pulled through the game.
Driven like the concept of a more or less linear game. Read more
So you're interested in Habits? Go ahead, I try to share something that's hopefully of real interest – though the style of presentation is merely a list of things how I'm (or better – how we are) used to run a gaming round.
Let me give you a short idea how gaming works for me. In general rpg day looks very much like this:
Sharing a car to our destination, usually I am picked up or pick up a few of the other gamers on my way to our gaming place. We do have a few places, so we can switch according to our needs. Especially with summer upcoming, we tend to play a lot at Roman's place, favoring his garden for pure enjoyment as long as it's warm enough to stay outside.
When we start around noon, we usually have a shared lunch that gets us into sharing what happend in the last week(s) since we last met. We have excellent cooks in our gaming group and it's always something to remember.
In case we've players that missed one or a few sessions, a short update almost ever takes place before our actual preparation.
Once we're done with eating, the DM prepares his laptop and in case it's me, I start with a memorable tune, a time ago I used (for years) Apocalyptice – Path, nowadays I use Read more
I have to admit, I hardly ever read newsletters I receive from rpgnow, drivethrurpg and paizo, wait – I do read a bit of the last… But I tend to have a little bit of this scan-through and filter for information when I have a minute or two…
WotC stops sale of PDF documents
Paizo, rpgnow and drivethrurpg aren't the only ones but probably the largest ones. With Wizards stopping the pdf distribution of their products they probably try to harm a bit of the industry on one side, and will limit the former-canon products available to be used with PathfinderRPG. In my opinion this sounds very much like the Music industry to me and their everpresent fear of piracy. Hey guys, we're your customers – have you ever – EVER – heard of Customer Relationships? You should try to inform people about measures you're taking, you should try to make them understand.
Looks like I'm not the only one hoping sincerely that WotC sells the IP rights for the whole D&D products soon. Well, I've stopped buying original WotC products when 4e came out, my disappointment with the license that ended the revolutionary era, started by the whole d20 and the OGL, and ended with the rest of 4e – for which not a single player of my group could find a little motivation for – it was in short just a disappointment with a few ideas but intended obviously for a different audience. For now I'm still waiting for WotC to search for a legal action to be taken against PathfinderRPG – that would just seem to be the next step a giant like WotC – obviously blind to see the most loyal customers around… Hell if this happens I really hope we would find a way out.
and a lot more have already started discussion and spreading of the word. It's really upsetting that many fabulous authors are still working for WotC – and I wish every single one of them manages the jump onto something solid if the large machinery ever starts stalling…
Yesterday I just found my way back onto the Dungeonmaster's seat at our gaming table. In short words, it was great. In longer ones I'll give you a brief but still depth review of yesterday's happenings…
Our gaming group consists of 6 players + 1 dungeon master, mostly 1-2 players are missing, so we had a party of four characters yesterday afternoon and evening, of which 2 were newly introduced. The initial meetup was in a tavern without me steering or adding more than a bit of atmosphere (food and drink served by the tavern owner himself), the tavern is located in the capital Immilmar (of Rashemen – Forgotten Realms – Toril – D&D setting…) and called A Stormy Night's Tavern (Sturmnachttaverne). The initial meetup was disturbed by a young fellow carrying an informal and friendly invitation for Daec (one of the characters) to join the local (lonely) Oghma cleric who's attending a library inmidst a land of barbarians, he received two gifts (handmade copies of writings he was more or less asking for) and parted in best spirits with the librarian. Currently we're closing in on winter in the campaign, therefore light snow and freezing wind was adding to a tense atmosphere whenever someone entered or left the tavern. The young, 12-yearish nephew of the librarian seemingly caught the sympathy of several characters (and their players) when he mentioned that he was not very happy with reading all day long. (Even Daec understood his point, being more than an bookworm himself)… It was a busy day on the streets of Immilmar, one of the market celebration's that take place only a few times a year, traders from far away places (even Halruaa) were participating and enjoying. So was Enelya (another character), herself a barbarian from the north and already enjoying Jhuild (rashemi firewine) for quite a while, when she first came to taste the real stuff, Jhuild from Urling. Seemingly happy with the content and good price she could achieve on the market she headed back to the tavern to meet with the others later that evening. Lysalis (the half elven warrior) and Wuhrynia (herself a dwarven cleric of Moradin) were back in the tavern as well… With growing hours the tavern was filling up to approximately 30 people, most of them traders from the vincinity of Rashemen and beyond, a handful of immilmar berserkers from the giant stag's lodge and two warriors, who were probably swords for hire and accompanying a few of the traders. This is when Lysalis and Daec both recognized a feeling they had already had earlier that day, someone was watching them – and then – hell broke loose. Read more
So here we got – part two of The Underdark is online, in case you missed the first one:
Not too long ago I had one a discussion on player perception and your hardest job (at least for us in our gaming group) is to deliver the same perception of the situation to everyone, no matter if (s)he played for years and is a dungeon master himself or if (s)he played only for a few hours and actually does not care a lot about rules, story and the lot. This if course is true for UNDERDARK adventures, your job as a dungeon master will be to create an environment for your players to call home, for the time of their stay. But this "home" will be a lot different from what most of us are used to, that mentioned I hope most avoid having various mushrooms growing in their homes ;).
The environment
Hardly two forest look alike and that's the same for the underdark. You will have to come up with a few ideas on your own and there will be distinctive differences to various regions down below. Still a basic question you might want to consider: What can survive underground without light? Fungus, worms, earth-elemental and related creatures and plants, everything related to negative energy (undead) will not have a lot of problems either, as well as shadow-related stuff, after all there's shadows everywhere down there.  Read more
I'm working for a few days on a writeup of our latest adventures, then again I think our current campaign is a classic introduction to the Underdark. You might have the (official) Underdark Book (D&D 3.5) and find it quite useful if you're running a forgotten realms based campaign. Then again, there are a few flavour factors you can hardly get from the book, something you should hear over and over again before you even consider running an underdark campaign. I'll try myself on a series to prepare any motivated dungeon master to lead a party of adventurers into the down-below, feedback is (as always) very appreciated.
To introduce your players to the underdark, make sure you and they understand where they are going. It isn't some dungeon-dwelling when you're travelling into the homes of duergar, drow and illithids. All of you should be scared, where you're headed there is more darkness than light and your chances for death are higher than for survival. Read more
Thanks to Jonathan of The Core Mechanic I read a nice link to an article of livingdice.com stating that Kenzer (Producer of Kingdom of Kalamar) is launching a frontal ass
ault at the GSL (license of the 4th edition D&D). With a copyright lawyer in the real world as president, I keep my fingers crossed that the GSL will fall before it causes any serious harm.

Besides of all things that I like and don't like with the new edition of Dungeons and Dragons, their new license was one of the things that just make me shrug and shake-head… Honestly, I think one of the main keys to success of the 3rd edition was their open policy – the open readable SRD enabled everyone to take a look at the rules and more importantly the OGL enabled dozens of other companies to release products for the d20 system.
Maybe there is someone among you, that knows why they changed this open and (journalists would probably call it Web 2.0 approaches) friendly license to the GSL type of license that bans almost everyone from releasing new material in this regard, unless they wait for quite some time.
I really don't get the point of this – maybe you can help me.
Update: Looks like I'm not the only one thinking about the licensing of the 4th edition lately. A few hours before this posting was online, Critical Hits put their own comprehensive posting on different companies and their licensing strategy online. It gives a general overview on different companies, whether they stay with the OGL (3rd edition), go for the 4th edition GSL or try a fair-use copyright approach – but have a read yourself.