There are these special characters in the life of a roleplaying-gamer. When you first play them you know they are so very enjoyable, when you share them they're almost everytime good for some smiles or laughter and you know you're going to have some fun even before the adventure really starts… Talarian (black) circle mage of Waterdeep is one of those characters, when I created him he was just another wizard, I played around and tried to find something that felt right, I concentrated on making him a summoner, switched from Wizard to Sorcerer, enjoyed the thought of an Eldritch Knight even more and voilà , it started to feel just right.

Yesterday it was Martin's PathfinderRPG debut as a dungeon master and when I try to describe it, I end up with one word: Impressive. Because his story was quite sophisticated, because his descriptions were quite in-depth, and mainly because I did not expect him to find such a very successful combination of story, fun, descriptions, player-integration and (again, because it was a lot of) fun; but he did find it. Furthermore it was an excellent gathering of players in one evening to remember.

Talarian, black robe of the waterdeep circle
Day 41 of the cross-breed study.
While my colleagues are still hesitating on the new calling, I am a step ahead. I've found a rare cross-breed of giant cockroachs and giant grasshoppers whose excrements are showing positive effects on the calling itself. I've convinced my near-sighted colleagues that I've retreated from this most valuable of studies and am currently working on a bat-dung replacement for their all-beloved fireballs. Fools, they can not see their mistake. The noble Duernatar has helped me greatly in locating these cross-breeds at the very watersides of the moon-sea. Shortly after I've taken two of those precious teleport-scrolls and started my journey, but there it started – everything was to go a little wrong…
Somewhere I might be meant to be but did not mean to be
"Talarian, Master Talarian?", a young, almost childish voice woke me from the teleportal statis, after effects – Read more
…or – howto improve your combat experience
It's probably 15 years ago, when we played a lot of games after school and on weekends. Back then we were pretty inexperienced and it was a different – drive. When I was younger, I think most of us were powermongers in one or more ways. Mostly it was great to beat the evil guys (sometimes it wasn't necessary to have them being evil at all) and the more damage you made, the better it was.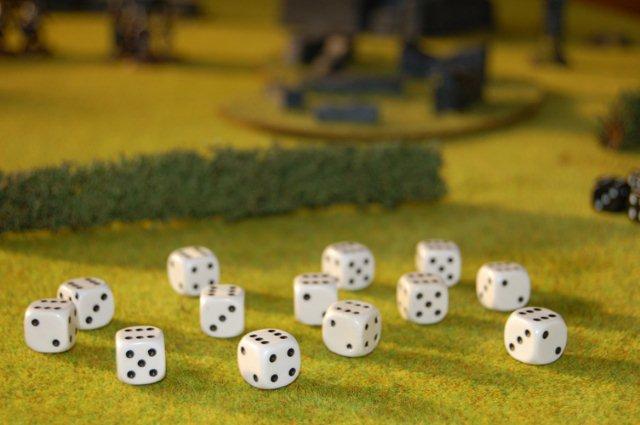 Things are constantly changing and – hopefully – improving. It's basically still about having options and achieving something together, but the game-mechanics are getting more and more in the background, as long as the general feeling of a working game-mechanic is present. It's about telling the story with the utmost possible imagination level. As a dungeon master you've to prepare a lot and be prepared for most possiblities. Combat is, in most gaming rounds, an essential part, it's some kind of highlight in the game. Now this is about improving the overall gaming experience for you with a few ideas that we're working on or have been working on for a decade now. Read more
It's been a while since the last update of this blog. I guess it was more like a vacation from writing and focussing on other things. When blogging became more of a necessity than actual fun, I thought it was a good time to make a full-stop.
With my sundaily gaming group things are going quite well. Quite well? Yes, it's still improvable especially when it comes to focussing on goals. As a matter of fact this blog entry is for reflection but I hope there are some gamemasters out there who can use this for their personal benefit.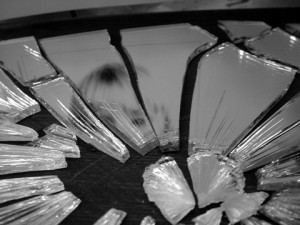 Yesterday's gaming afternoon started with the usual player's recap, in my point of view one precious developement to have everyone at the table remember what happened last and since this is done together by all players it really helps to get the feel back where we last stopped. Where did we stop? Well, over time our little gaming group has grown into quite experienced characters in the world. Every character that participated for more than a few evenings has some kind of reputation or title, it isn't always the best reputation but "there is no bad  publicity", is there?
Our gaming group currently consists of 6 players: Read more
In the recent games in which I had the joyful part of dungeon mastering, I've had feedback of too many choices, too many opportunities and not enough direct linear goals (milestones) to achieve. Giving this a little thought it turns out to be a very basic necessity for many gaming groups and might be something you want to have a more in depth thought about when designing your games. (As I most likely will from now onwards, depending on my gaming group).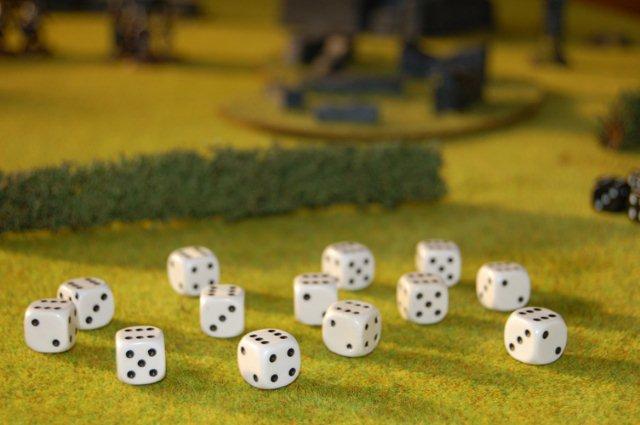 Factors
In the process of writing this entry I've seen an influence in terms of what you should focus on and this single influencing factor is – your party. The gaming group…
Driver
Players that focus on giving your game their unique fingerprint.
Since I consider my style derived more from this category, I'll describe what I like best and where I see the dangers of this type. Driving players will make sure your game, no matter how little you actually prepared, will hardly ever get boring. They will do their best to integrate their characters into the game and will pick a path they like best – anytime – rely on it. The downsides of drivers are, they might be going straight against your preparations and plans, since they tend to have a good idea where they want to take your whole party, it is usually best to make sure their plans are similiar to yours. I guess a table of drivers will give any DM a hard time, unless he's really taken some time before play and knows exactly who's up to what.
Driven
Players that are pulled through the game.
Driven like the concept of a more or less linear game. Read more
So here we got – part two of The Underdark is online, in case you missed the first one:
Not too long ago I had one a discussion on player perception and your hardest job (at least for us in our gaming group) is to deliver the same perception of the situation to everyone, no matter if (s)he played for years and is a dungeon master himself or if (s)he played only for a few hours and actually does not care a lot about rules, story and the lot. This if course is true for UNDERDARK adventures, your job as a dungeon master will be to create an environment for your players to call home, for the time of their stay. But this "home" will be a lot different from what most of us are used to, that mentioned I hope most avoid having various mushrooms growing in their homes ;).
The environment
Hardly two forest look alike and that's the same for the underdark. You will have to come up with a few ideas on your own and there will be distinctive differences to various regions down below. Still a basic question you might want to consider: What can survive underground without light? Fungus, worms, earth-elemental and related creatures and plants, everything related to negative energy (undead) will not have a lot of problems either, as well as shadow-related stuff, after all there's shadows everywhere down there.  Read more
I'm working for a few days on a writeup of our latest adventures, then again I think our current campaign is a classic introduction to the Underdark. You might have the (official) Underdark Book (D&D 3.5) and find it quite useful if you're running a forgotten realms based campaign. Then again, there are a few flavour factors you can hardly get from the book, something you should hear over and over again before you even consider running an underdark campaign. I'll try myself on a series to prepare any motivated dungeon master to lead a party of adventurers into the down-below, feedback is (as always) very appreciated.
To introduce your players to the underdark, make sure you and they understand where they are going. It isn't some dungeon-dwelling when you're travelling into the homes of duergar, drow and illithids. All of you should be scared, where you're headed there is more darkness than light and your chances for death are higher than for survival. Read more
Just a short note from my side, when I returned from my vacation – it was a pleasure to find on the paizo RSS feed the release note of Pathfinder Beta – as you might have noticed already I'm quite fond of the system and recommend it in case you're not completely satisfied with 3.5 or already tired of 4.0 of Dungeons & Dragons.
Additionally they have reworked and created much more content than they could fit into the >400pages book and have already released the first Web Enhancement – expanding and fixing a few issues with spells and magic items in the past. I'll try to screen, scan and read the stuff in the coming days and post a more extensive review here.
Bonefinder over at the bone scroll posted a nice little update (for me) on the supposed or expected shipping date of Pathfinder beta. Honestly – I hardly can wait to hold the book in my hands. I've preordered it at Planetharry – the dealer of my choice – in Vienna. As Bonefinder reports, it's quite likely that we find a few old skills and other typos from paste & copy errors that they made when integrating the SRD into this document. On the other hands, it's a beta version and the game-system itself was very promising so far, it does hold a few expectations of mine for the future.

And yes, it's really one of the hottest topics for me, so I had to dedicate that article to it. I hope a lot of you feel the same way and – will enjoy the Pathfinder beta when it's out. (I hope the PDF version goes online soon – since shipping to Austria will take until beginning of September I fear.)