Were we aware how intense this day will be? No, not by a long shot, but we had four rooms planned, so we started with a quick breakfast on our way to our first room. The location of the breakfast was reasonable, but the service rather unmotivated so I won't name more details here…
A quick stroll around the area showed some lemon trees on a balcony, but the Santa Coloma de Gramenet offered a sober, rather honest perspective on Catalania. Not everything is bright here, but most people friendly and the escape games are some of the best we played – so far.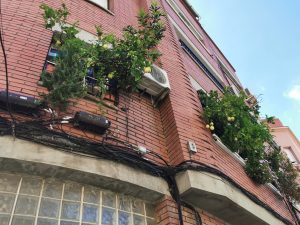 Cybercity 2049, already the outside delivers a bit on the promise, but you HAVE NO clue how much more is felt, seen, heard and even smelled on the inside. Our gamemaster made our day and my favorite room for the weekend buster's 2022 BCN visit was found. It's heavy on interaction, thrilling, challenging, incredible well-designed. The dystopian cyberpunk setting would make Gibson and Philip K. Dick as proud as it could be enjoyed by another one of my favorite authors Robert K. Morgan. This is the best room in BCN!
Not much time to spend between games, so we directly head into Ridley Scott's Alien setting. Besides a quite injured leg (I suffer from that more than two weeks after BCN), the setting blows our minds. Nice riddles, good team-work – not as intense but also very present integration of a game-master. Great, another definite recommendation.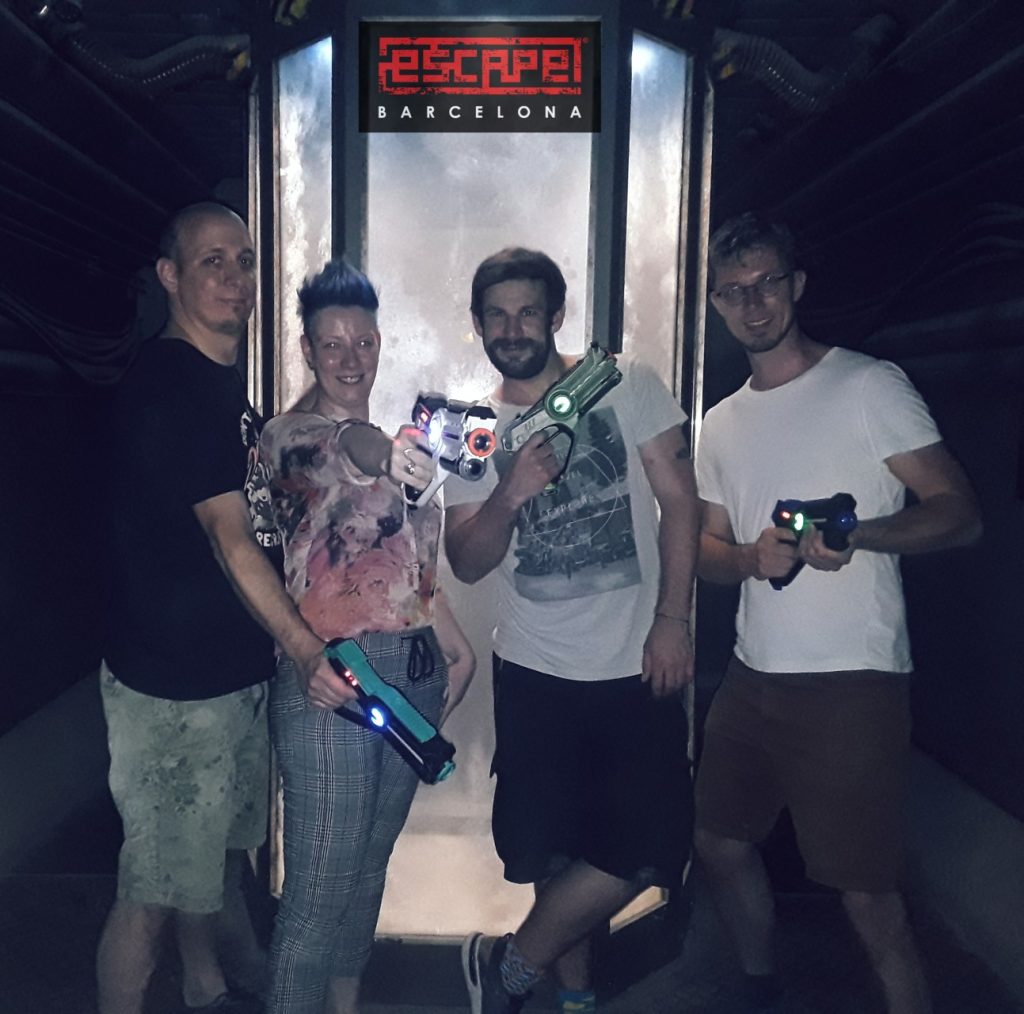 For what it's worth we had to grab a bite after the second room. Well planned as we are, we have a 1982 Birres & Burgers – and as unlikely as it seemed, this one is my service recommendation of all we've seen in BCN. While they had excellent burgers and really enjoyable beers, the whole staff made everything work out for us, we considered ourselves even more in a rush than we were and – while they had full-house – we got our stuff within minutes. Superb quality, really reasonable prices and too good to miss out on it, if you like burgers.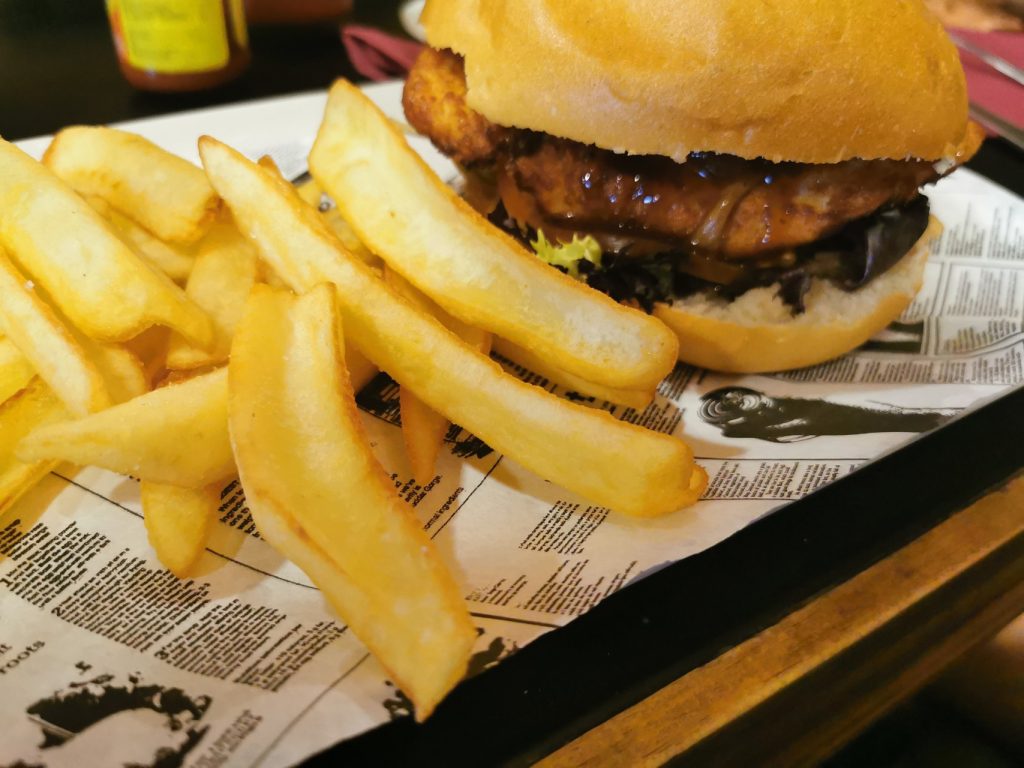 With a indented shin we entered a world of mystery in Tomb Hunter : Akasha´s Legend. Our first female game-master and she also did a great job for us in the game. Similar to the previous two games this one also shines, dense story – all dimensions of movement, large location, intense on the experience – great on tombs and mysteries.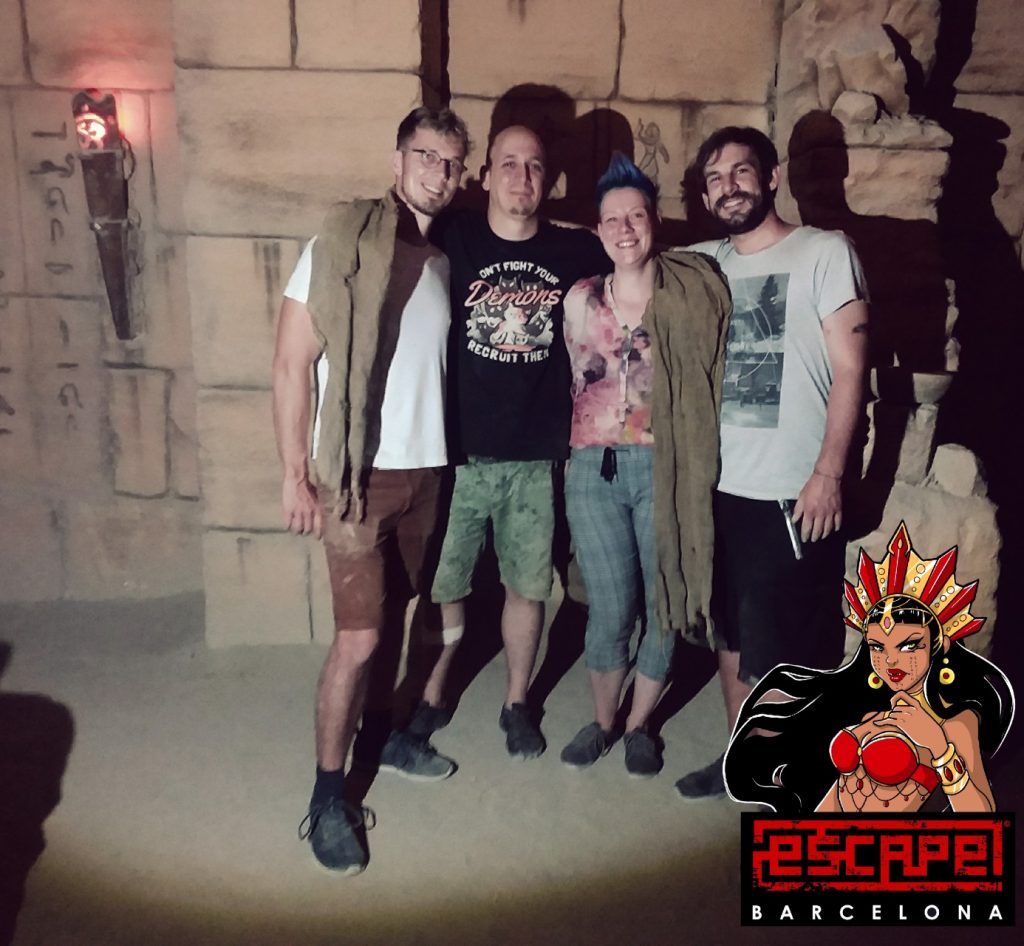 And while we're starting to feel the day, we finish this afternoon with Abduction 3 – The Exam. A completely different game, different concept and another good experience. The Exam definitely loses in direct comparison, as the escape room delivers only a bit of story, has good riddles and mechanics but definitely lost us when we had to play some areas five times, because the translation was not working. Nevertheless another "physical" (jump, move, push, climb…) room that is a lot of fun and would be my go-to choice if I would setup a team-builing game in BCN.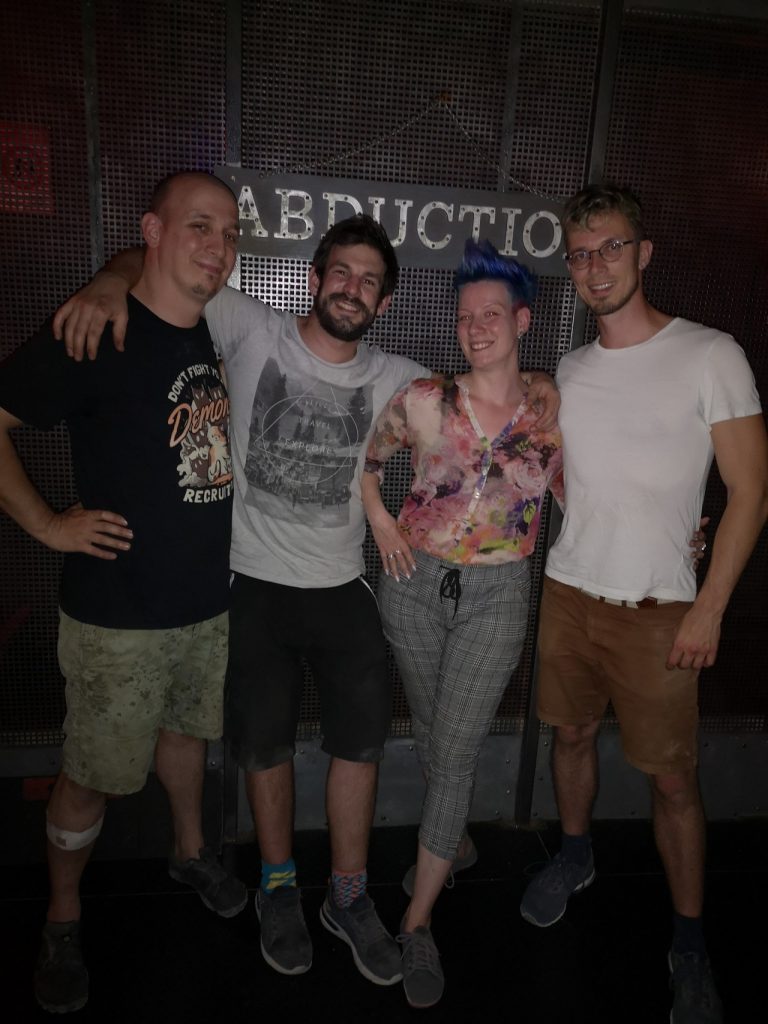 What to do after four games? We consider all our options and after a quick refresher decide for the best option. We revisit our new favorite dinner place in Barcelona for a set of Sangrias, Jamon y Cheso!