Playing dungeon master in roleplaying games on a regular base is something that will take you from the lowest depths of the Abyss, Baator, Hell, Hades and the Grey Wastes of Gehenna right to the top of Mount Celestia, the Heavens, Arcadia and all the other planes you can, or can not (yet) think of. What is the point of this?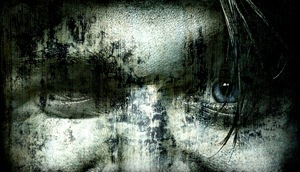 Well, I think you should see it as a mirror to a gamers soul. To his inner beliefs and this leads sometimes to extended reflection on his beliefs, fears, needs and wishes. To my very self, this is a positive thing, a fortunate activity and especially fortunate since you don't face everything at once and nothing of it (during the game) directly. It's a workaround with a lot of interaction, to experience, toying around with fundaments of your – self.
The most pictographic approach usually can be found within the hells, no matter what name they might carry. What comes to your mind when you think about devils? What comes to your mind when you think about demons? I'll tell you what my imagination tells me about it.
Devils are plain evil and being wicked they are the masters of deception. A first approach should hardly ever detectable unless you're really waiting for it or you've a firm belief and extraordinary skill to feel the presence of corruption.
To me, a devil should be hardly ever in the situation to defend himself, he lets other do this job, and he is probably good at it. Devils are spinning wicked stories and grand schemes, they have more time than a single world can endure and this might be an advantage in the end, but this gives them two weaknesses, first – they should be quite cowardly in open combat, why risk an open confrontation and possible destruction at the hand of some paladin, when you could simply disappear? Found a reason? I did… Why did I search for one? Well, this is psychologically one of the worst things you can do to your players, offer them a geniune opponent in the game and – let him escape time and again… At first you will probably manage to gain positive attention from your players, but if they ever realise what a coward your devil is they will lose that fire and get quite frustrated – or – alternatively – end up facing the united forces of hell to their doom.
Tempting? I agree, but ultimatively nothing you want to do on a regular base, actually a TPK in hell at the end of a larger campaign, nailing down that one bastard that has escaped from your for ages – yes, that -is- something you really want to do once in your life as dungeon master, if you've done it right, you'll have your players right where they should be – happy and content at the end of a story. Perhaps with some genuine idea you could even have one escape this to have the legend of the others live on…
So what possible gain has an immortal soulless bastard to risk his life? For me there is primarily one thing worth it, partial or complete Madness. Details somewhen in the future, but let's have a look at the opposition…
Demons
You've seen worse… Have you? I doubt you have seen worse than a demon. Every demon is special, every demon is chaos. Chaos is mighty, powerful and tempting. If you are ruthless enough, you might be tempted to join the ranks of chaos. If you're powerful enough you might rise, but you'll never stand on top for there always will be someone more powerful and more ruthless on top of you and he has been there for quite a while. But see the pros of it, if – if he ever thought you might become more powerful in the end, you would end up like most victims of chaos – tortured, torn, crushed and most likely somewhen in the process raped – not always just your body ending like this – most of the times even your soul.
Chaos lives most likely as a cult where the most powerful leads the rest, that is the nature of chaos – at the first sign of weakness and chance he might fall – if someone else is willing to take this risk. Subtile is not always part of the ways of chaos, but has is existance in this as well. If you're not the most powerful in physical ways and sly enough to stay as number #2, why risk having yourself made the primary goal if you can influence the number 1 to your personal liking?
To me, chaos is the most powerful force, it can grant incredible powers but does not care for you. No structure and feeling no loss for it outnumbers everything else and keeps itself busy. Warhammer "Chaos" are a great inspiration to me when it comes to demons. We are chaos, chaos is mighty…
In case you don't know Warhammer, find some quotes attached from the video game.
Do you hear the voices, too? – Chaos Space Marines
For the Dark Gods! – Generic battle cry
I am destruction incarnate! – Daemon prince
Despair, for I am the end of days – Daemon Prince
The reign of the false Emperor is over at last – Daemon Prince
Who are you to order me, fool? – Daemon Prince
MAIM KILL BURN! MAIM KILL BURN! – Khorne Berzerkers
Blood for the Blood God! – Khorne Berzerkers
Don't think you can order me around – Khorne Berzerkers
Sanity is for the weak! – Chaos Cultists
(taken from Wikiquote )
A lot more direct and "easier" to deal with, but beware – easier than an eternity spent chasing it, as any sane devil would outlive and probably outwit a human (elf/dwarf/…), does not mean – easy at all. Demons are destruction, pain, torture and death and while they embody chaos and might be just – unpredictable – they are also ultimatively evil and will trample any foe lying to their feet after they've already brought their axe through his head. They do not stop for mercy and will always try to gain the upper hand in any combat by eliminating, probably the weakest, link. Chaos does not mean stupid.
As always these are mere thoughts, reflections and preparations, feel free to share any ideas and inspiration you have – I (would) appreciate it.