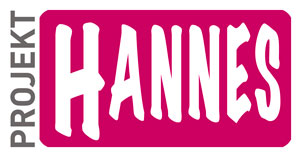 Since we've met Hannes the Sheep, it has been a pleasure to enjoy his company. He's a light-hearted little fellow and even accepted James the skunk without prejudice… So to make him a little present we decided on monday night, we'll take him to a real Austrian pub, seems like he did enjoy it but judge yourself.
Everything started with a  Zwickl, even though I have to admit I'm not much of a beer-fan, every now and then … and when we have a guest from far north … and so I decided, ok let's have him enjoy a good Zwickl (and Hannes obviously did so).
We continued with a starter and Hannes chose the Chili con Carne, not typical Austrian, but typical for an Austrian pub to serve this in a rather mild way without real chilies in it. Hannes was not too much fond of it, then we decided instead of letting him pick, we'll recommend something different thing for main dish…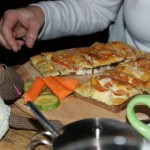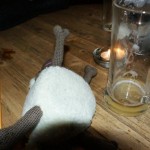 When Hannes was finally done with food and drink, we were a short moment worried when he stopped talking about where he was planning to go next and sat silent for a long moment, but obviously he was somewhat used to alcohol and the overbaked bread was probably enough of a basis to get over it. After all he seemed a bit dizzy but told us later he really enjoyed the evening – though he was looking a bit dizzy when he did.